Franz Julius Liipfert (11th Generation)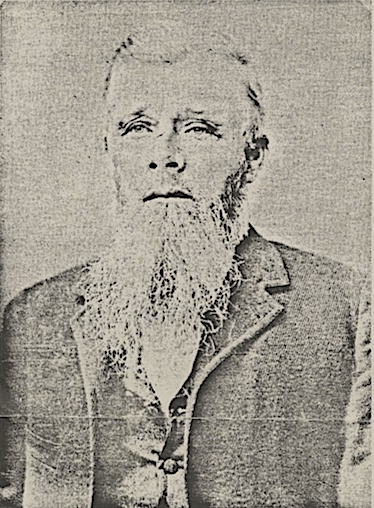 Born October 29, 1834; died Clarksville, Virginia, July 25, 1895. He was an apprentice when his father died and became a carpenter in Penig. He took 105 Taler of his inheritance and moved to America. Married Mary Elizabeth Gillilaud. Was a cabinet maker. He had six children: Wilhelm Julius Liipfert (January 10, 1860 - ); Fannie (b. July 28, 1861); Georgie (b. January 9, 1864); Frank Julius Liipfert (b. July 25, 1866); Otto E. Liipfert (b. November 3, 1870); and Charles H. Liipfert (b. December 6, 1874).
Two articles on the life and times of Franz Julius Liipfert, one courtesy of Klaus Liipfert in Berlin and titled "A Lunzenaur in Virginia," and the other a newspaper article about a German cabinet maker.
Click to edit. Introduce your products and services, or tell the story of your company history and team. Let your visitors know what makes your company different. Keep it short, simple and meaningful. The convenient snap-to-grid editor lets you move around the text and images, so you can customize your website layout while making sure it will look great on Desktop, Mobile and Tablet devices.
Need to add your logo to your website? Click on the 'Site Settings' icon above. You can also add different Elements to your website from the Toolbar below. Elements include Google Maps, YouTube Videos, Facebook Feeds and more!